3rd BRICS Science, Technology and Innovation (STI) Funding Working Group meeting
---
02 July 2017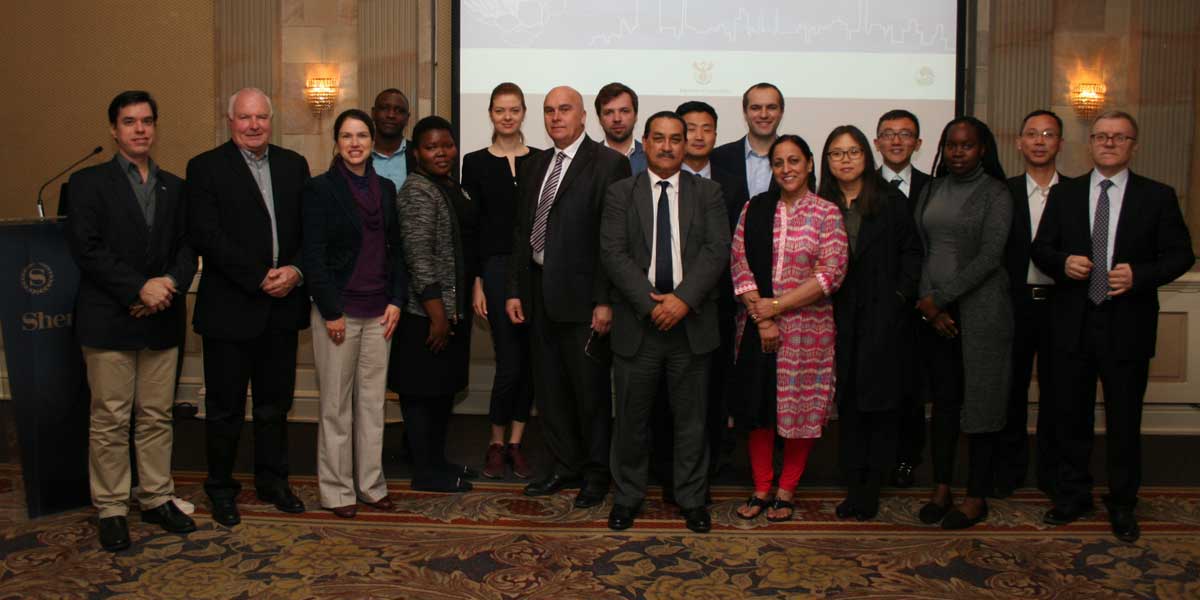 The 3rd BRICS STI Funding Working Group meeting was held in Pretoria, South Africa from 29 to 31 May 2017. The Department of Science and Technology (DST) and the National Research Foundation (NRF) of South Africa hosted the meeting. The meeting gathered policy makers and representatives of the funding agencies from the BRICS member states.
Dr. Neville Arendse, BRICS STI coordinator in South Africa, opened the meeting outlining the importance of STI cooperation within BRICS and the significant progress achieved since the launch of the 2016 Pilot Call for Proposals under the BRICS STI Framework Programme (FP).
Mr. Yaroslav Sorokotyaga, Head of BRICS STI FP Call Secretariat currently hosted by the Russian Foundation for Basic Research (RFBR) gave a detailed report on the administrative procedures, the country results and general lessons learnt for the BRICS STI Pilot Call 2016. The Call generated great interest among the BRICS research communities with 320 proposals submitted in response to the Call in 10 thematic areas. However, the Secretariat noting the important lessons learnt from the pilot call recommended the implementation of a number of actions during the next round of the initiative.
The 3rd BRICS STI Funding Working Group meeting reviewed the outcomes of national evaluations for projects submitted in response to the BRICS FP Pilot Call 2016 and made recommendations on the list of projects to be selected.
The meeting also included a comprehensive presentation on the "Selection of priorities and instruments for STI cooperation within BRICS" by Prof. Alexander Sokolov of the Higher School of Economics (HSE) Federal Research University of Russia. The presentation emphasized the selection of STI priorities and instruments is informed by a number of factors inter alia the ability to promote economic growth, resolving social problems, providing technology security and having potential for practical implementation. The presentation pointed to the collective fast economic growth in the BRICS countries and accentuated the need to establish a BRICS platform that will focus on scoping future STI issues and leverage the work of existing institutions in the BRICS countries involved in priority mapping and Foresight studies.
The participants of the STI Funding Working Group meeting endorsed the launch of the 2nd BRICS STI FP Call 2017 in six thematic areas to be announced in August 2017.